August 2019 Love My Tribe Retreat: Big Bear, California DEPOSIT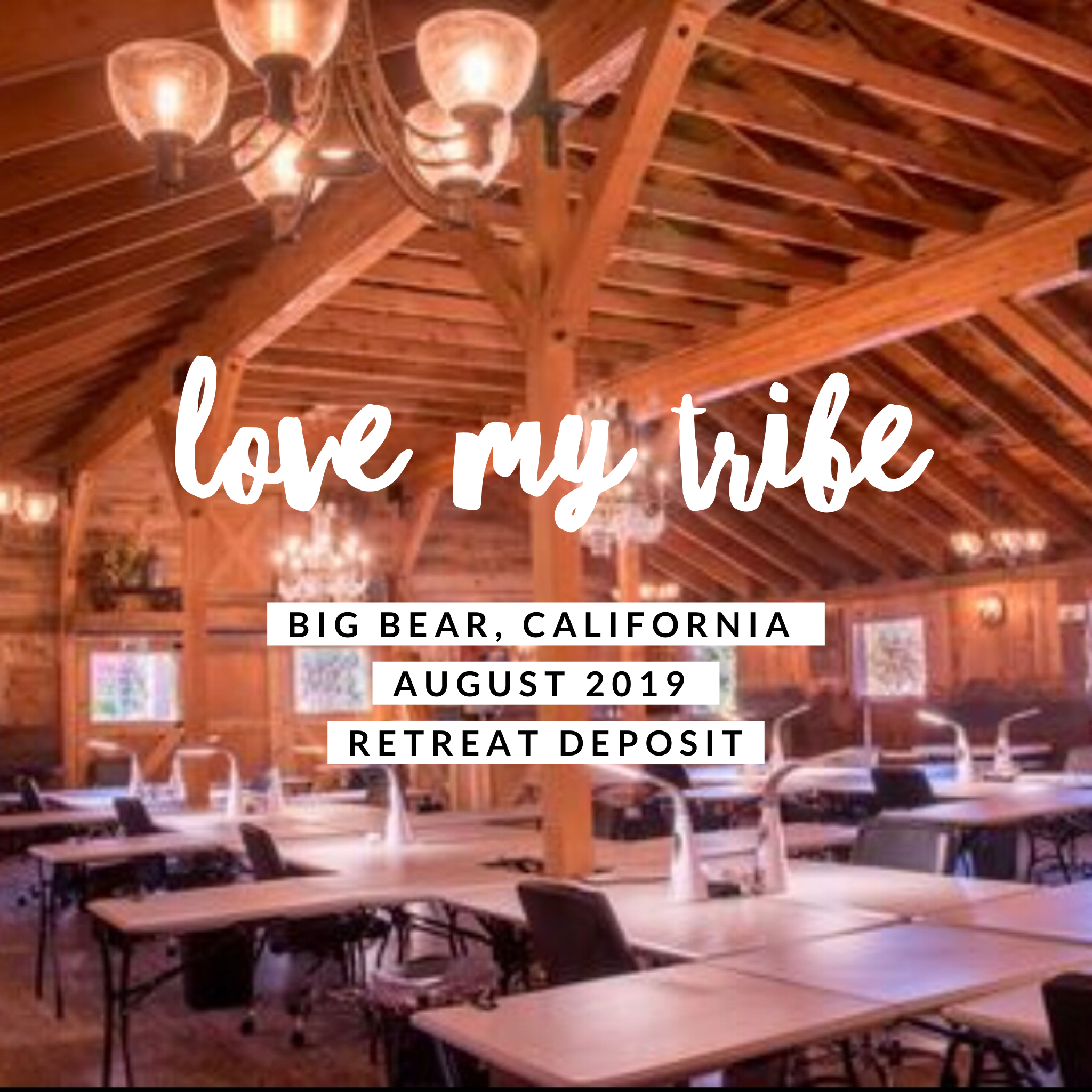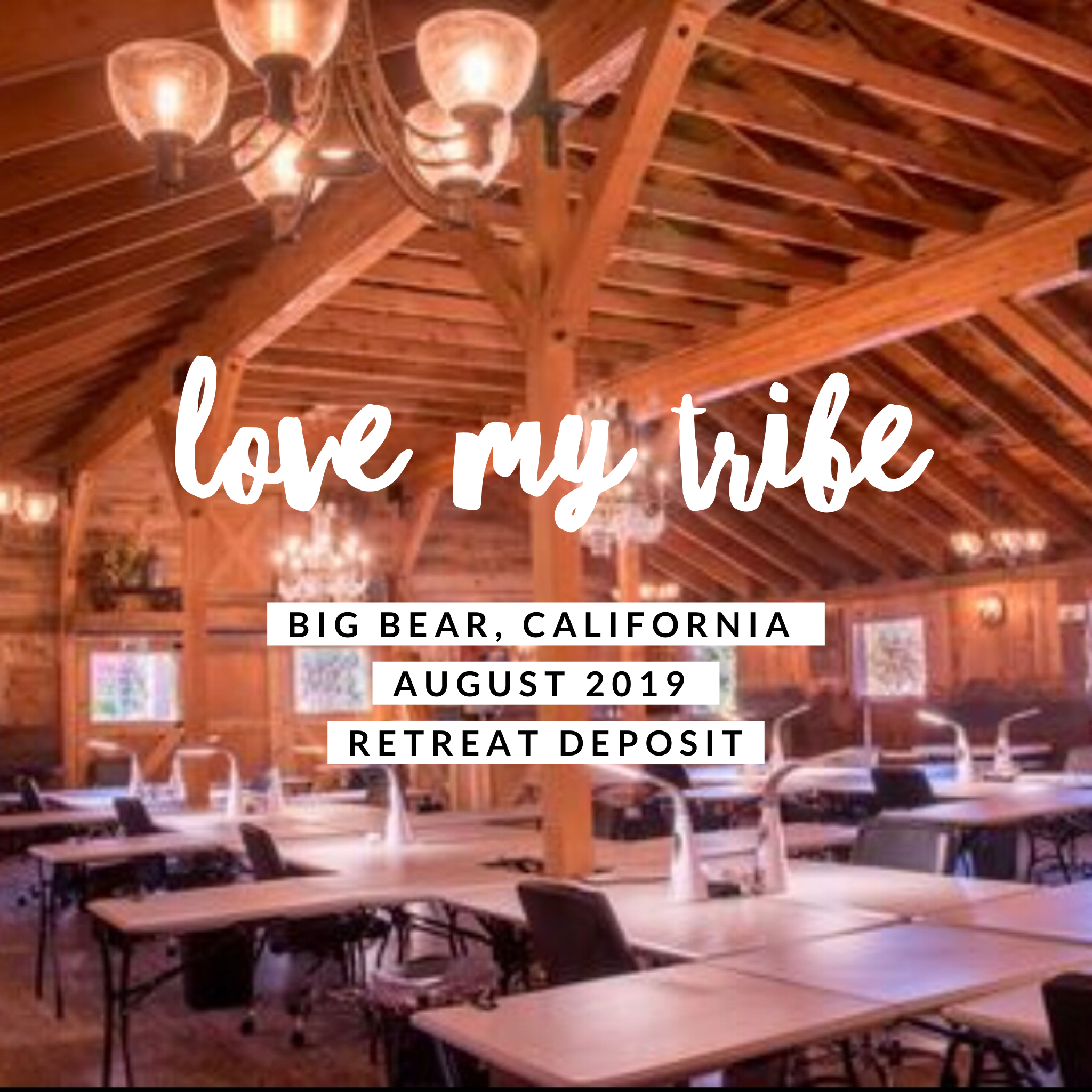 August 2019 Love My Tribe Retreat: Big Bear, California DEPOSIT
It's time to have a retreat! We are huge fans of making time to create and document our stories and we care SO much more about you using your supplies than about kit orders. So….it's time to get everyone together for a few days of creating, pampering, and plain old fun!
Who: Secret Not Secret Kit Club Members
What: A retreat of course!
Where: Country Farm Estate in Big Bear Lake, California
When: Thursday, August 22nd until Sunday, August 25th with the option to stay until Monday, August 26th if you choose
Check in time: 2:00pm to 3:00pm
Check out time Sunday: 4:00pm (*Please plan on creating today!)
Check out time Monday: 10:00am to 11:00am
Why: To use our stash, strengthen friendships, and have fun!
Important Info:
Cost--$500 includes your meals and snacks on site, accommodations, scrap area, use of tools, an onsite scrappy store for your shopping needs, an amazing swag bag full of goodies, two classes from Khristina, access to the crop space 24/7, a truly scenic beautiful location to explore, lots of giveaways and challenges, loads of fun, and a few surprises along the way.
You have the option to pay the entire fee now or to make a
$250 non-refundable deposit with the remainder due no
later than July 1st, 2019. Spaces are VERY limited and
there will be waiting list for anyone who doesn't initially get
a spot.
You also have the option to add-on additional crafty time
Until Monday. The cost for this is $75.00 and does not
Include dinner Sunday night.
Crafty Space—open 24/7 with two 4-foot tables for each person as well as executive style chairs and lights at every space!
Tools—Computer access, Cricut, Silhouette, Big Shot, etc.
Accommodations—Rooms will be mostly be shared as most rooms have several beds. There are also spacious outdoor areas, a hot tub, pool table, campire/fire pit, walking trails, and so much more!
Meals: Meals are going to be offered on site with more details coming soon. Please alert Khristina to any special diet requirements. The only meal not included will be Sunday dinner.
On-Site Shopping—Yes, we will have an onsite scrapbook store with some of the latest and greatest collections as well as your basic supplies. You can also request to have your August kit hand-delivered at the event.
Secret Sister—You can choose to be part of our Secret Sister exchange. In this super fun experience, each person gets assigned a secret sister for the weekend and learns a little about what that person likes best. You will do some shopping for this person and bring them a gift of that values between 40-50 dollars. New at this event, we also have a little scrappy project planned that you will complete together!
Registration will open on April 19th at 7pm EST.
Once the spaces are full, a waitlist will be started.